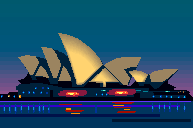 TRAVELINGOZ .COM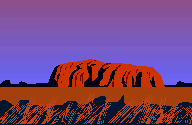 Contact Information.
As a viewer of this website, you are welcomed and encouraged to contact me regarding any questions and or comments you have.
Please use the information below to contact me. If you would like to sign my guestbook, click the button on this page.
NOTE: For all email sent to my address, please put "about travelingoz.com" or something similar in the subject line of your email pertaining to the website. Due to spam and viruses being sent to my inbox, I need to filter the email. All email that does not have the website information in the subject line will be deleted. Thank you for your understanding.
My email address is: bob@travelingoz.com
If you don't want to use your email program, use my feedback page to contact me. I will reply to your emails as soon as possible.
There is no phone number available, however, if you wish to call me, you can use the Google Voice ® Widget below. At this time Google Voice ® only allows connections from United States telephone numbers.

<< Click. The new guestbook is here! (All messages will be reviewed by the webmaster prior to posting.)

Page updated November 22, 2017 07:10:27 PM