WBØQXW.NET
WBØQXW VK2STL KØYCV KAØPWL WPXG847
FIVE TWO ONE AMATEUR RADIO GROUP
ESTABLISHED IN JANUARY, 1980.
OUR 38TH YEAR IN 2018!
53.410 145.210 444.150 462.725
6 METER FM REPEATER COMING IN EARLY 2018.
PROVIDING ANALOG FM REPEATERS.
"NO DIGITAL REPEATERS HERE. WE'RE OLD SCHOOL."
"LOCK IT IN AND RIP THE KNOB OFF!"
KØGDI-2 144.390 APRS WIDE COVERAGE DIGI / I-GATE.
AFFILIATED WITH "THE DRY FORK ARC" WØDRY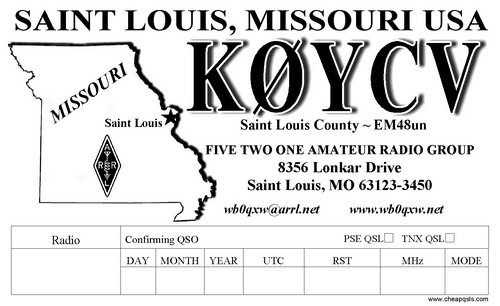 CLICK THE PICTURE BELOW FOR THE LIVE CAMERA.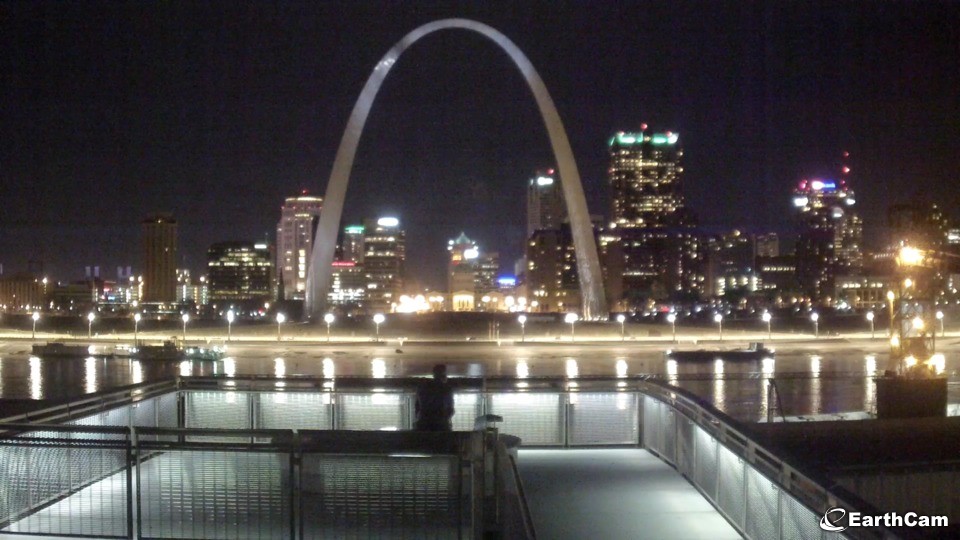 IF YOU WOULD LIKE TO DONATE TO THE GROUP, PLEASE USE THE BUTTON ABOVE. NO OBLIGATION.
ANY DONATIONS RECEIVED WILL GO ENTIRELY TO DEFRAY THE MAIN REPEATER SITE EXPENSES. WE THANK YOU FOR YOUR SUPPORT.
IF YOU HAVE ANY QUESTIONS REGARDING YOUR DONATION, PLEASE DO NOT HESITATE TO EMAIL WBØQXW HERE.
(THE EMAIL ADDRESS LISTED IS THE ONE USED FOR MY PAY PAL ACCOUNT - WBØQXW.)
GROUP NEWS
UPDATED MARCH 21, 2018
ADVANCE TICKETS FOR HAMVENTION® 2018 ARE NOW AVAILABLE. CLICK HERE TO ORDER.
145.210 IS STREAMING LIVE VIA BROADCASTIFY. (FEED ON THIS PAGE.) THE AUDIO WILL BE DELAYED BY AN AVERAGE OF 30 SECONDS.
THE 53.410 REPEATER IS PLANNED FOR EARLY 2018 AND THE ANTENNA WILL BE ON THE 150 FOOT TOWER IN BLACKWELL, MO.
444.150 IS BACK ON THE AIR. CONVERSION TO THE CAT 800 IS NOW COMPLETE.
WELCOME BACK TO THE GROUP PAUL, WØIFP. CONGRATULATIONS ON RETURNING TO HAM RADIO.
WELCOME TO THE GROUP ANDREW, KEØOUO, WQZH864. CONGRATULATIONS ON GETTING YOUR LICENSE!
OUR GROUP IS NOW AFFILIATED WITH THE DRY FORK AMATEUR RADIO CLUB - WØDRY.
CONGRATULATIONS TO JASON, KEØFAS FOR PASSING HIS GENERAL CLASS EXAM!
CONGRATULATIONS TO THOMAS, KEØDWA FOR PASSING HIS GENERAL CLASS EXAM!
CONGRATULATIONS TO PAUL, KD9KHT FOR PASSING HIS TECHNICIAN AND GENERAL CLASS EXAMS!
WELCOME NEW GROUP MEMBERS: JOSH, KEØPQJ; PAUL, KD9KHT; JASON, KEØFAS; THOMAS, KEØDWA.
WELCOME BACK TO THE GROUP: PAUL, NØGEX
CONGRATULATIONS TO DEB, KEØQPR FOR PASSING HER TECHNICIAN EXAM!
FCC STREAMLINES PART 95. INCLUDING GMRS, FRS, AND CB RADIO. CLICK HERE FOR THE DETAILS.
My name is Bob Garavaglia, WBØQXW, and I have been a Ham Radio Operator since 1975. Welcome to the 521 Amateur Radio Group (521 ARG) webpage. All the members of my immediate family are also Hams. They are, my brother Carl, KAØPWL; my sister Judy, NØIIY; and my brother-in-law Ron, NØIIZ. Our group also has a club call sign, KØYCV for use in group activities such as Field Day or camping trips. Our club call sign is now a vanity call sign once held by my father for over 56 years. A perfect way to have his call sign live on as a tribute to him.
I also hold an Advanced license in Australia with the call sign of VK2STL, which I have held for over 27 years.
The advantage of our group is that there are no club rules. No board of directors. No elections. No mandated dues. No politics that are associated with some clubs in the area. (No names here. Sorry! You are free to guess which ones.) There is no "voting" up or down any person who wants to be part of the group. Everyone is treated the same. Everyone respects each other. Everyone is welcome on our repeaters and at our social activities. This has been the case for over 38 years and will remain so. This is a snob free zone.
I, along with my father who is now a silent key, have owned and operated two repeaters in the St. Louis, MO area for 38 years. They are the 145.210 and 444.150 repeaters. Over the years the machines have been updated and serviced to provide excellent coverage and reliability. In 2006, our repeater site underwent six months of renovations as well as equipment upgrades and modifications including the repeater controllers, receivers, and transmitters. In July, 2009, Echolink was added to the system on the VHF side. Many thanks to John, K1IF for providing the assistance to get it up and running. More information on Echolink is further down this page. In October, 2014, a new antenna for our 145.210 repeater was installed. A 25 foot commercial VHF antenna from Andrew Communications to provide even better coverage to our wide area system. The model is a Andrew DB224-E 6 db gain 138 - 150 MHZ broadband antenna. A new TX-RX duplexer provided by Bird Electronics for 145.210 was installed on January 9, 2016. In August, 2016, a new antenna from PCTEL, a commercial 7 db omni was installed on our UHF repeater, 444.150. The UHF repeater also has been recently serviced and updated. A new UHF TX-RX duplexer provided by Bird Electronics was installed in September, 2016.
145.210 now has the new CAT 800 controller and weather receiver along with internet connectivity. The repeater now has more control and update flexibility. The new WAV player has great sounding voice ID's and announcements played directly from a WAV file. The 444.150 repeater is now converted to the CAT 800 controller. The only difference between the two is that there will be no weather receiver. All features will be the same. The 444.150 repeater is back in operation as of February 15, 2018.
Our site also houses our third system, a commercial Kenwood GMRS band UHF repeater on 462.725. My GMRS license is WPXG847. If you would like information on using GMRS, please contact me. A ten year license for $70.00 is required. The fee was reduced by $20.00 in September, 2015 by eliminating the regulatory fee associated with the license. See the FCC website for details. The rules are covered in FCC part 95. One license covers your family members. A unit number for each person is assigned and approved by the system owner. Permission to use the system is required. The FCC streamlined the part 95 rules. See the link on this page for further details.
At the Washington County repeater site, in early 2018, we will be adding a high profile 6 meter FM repeater with a CAT 800 controller. The output frequency is 53.410 mhz. This machine will be linked full time to the 145.210 repeater. The 442.425 repeater in Washington County is now off the air. The space on the 150 tower is limited and will be needed for the new 6 meter repeater. The present coverage is not what we expected. The new 6 meter repeater will provide better coverage.
The upgrades to all of the repeaters (Except GMRS.) will enable us to keep up with the latest analog RF and controller technology, improve reliability, and improve our already outstanding coverage with the addition of the new 6 meter repeater.
Thanks to all the individuals who have helped and supported our group over the last 38 years. We could not have gotten this far without you. You know who you are. There has been a lot of changes over the years and we keep going.
I have been a regular attendee at the Dayton Hamvention® since 1977. I have been a member of the ARRL since 1975.
The group has an eyeball on the first Tuesday of the month at 6:30 pm. The location is one of several bar / restaurants in the South City or South County area. Contact one of the group members or monitor 145.210 for the location. You can also locate members of the group via APRS. Try (call)-5 or (call)-9.
If you would like to contact me, send an email to wb0qxw@arrl.net.
The Echolink remote base for 145.210 consists of a Kenwood V71A transceiver with the built in node controller, an HP Desktop running Windows 10 with the Echolink software, and linked to the Echolink network via a 134 megabit internet connection provided by Charter Communications. The remote base also has a battery backup. For details about accessing the node via the RF link, email me. Anyone can access the system as long as I know who requests the information and that you have the proper FCC license to do so. Keep in mind that you must follow my policy regarding access. A control operator may intervene if there is a violation. This is done so that everyone has a chance to use the system. The 145.210 node number is 466277. For more information on Echolink visit echolink.org.
On Monday nights, (145.210) we participate in the World Friendship Net on Echolink. Feel free to check in. If you check in via Echolink, go to the World Conference Server in the conference listings. Newsline will follow the net.
The ARRL Store has a great book on Internet linking. Click here to order it. It's written especially for Echolink. Also others such as IRLP.
Nifty Ham Radio Accessories publishes the Nifty E-Z Guide to Echolink Operation. Click here to order it.
For those that have an Android phone, there is an app in the Play Store called "Echolink Finder". This free app is a great for locating a node near you. It is based on your GPS location. The 21 node is listed. Also, two more apps of note: "Repeater Book", and "RFinder". Available for Android and iPhone. These are repeater databases. The RFinder App requires a US$9.99 yearly subscription and can also be accessed on the web. They use your GPS location to get you the repeaters and nodes closest to you. RFinder is the official repeater app of the ARRL. Although the ARRL Repeater Directory of which RFinder is a part of is NOT worth the paper it's printed on. The old format and content were much better. I do not recommend it. Repeater Book is free. Go to these links for further info: RFinder, Repeater Book, and Echolink Finder.
For those who use APRS, or who want to locate an operator who is currently tracking, click here to find their location.
------------------------------
FRANCELLE N. (DOLLY) GARAVAGLIA, WBØSDZ 1937 TO 2016
PAUL M. GARAVAGLIA, KØYCV 1931 TO 2016.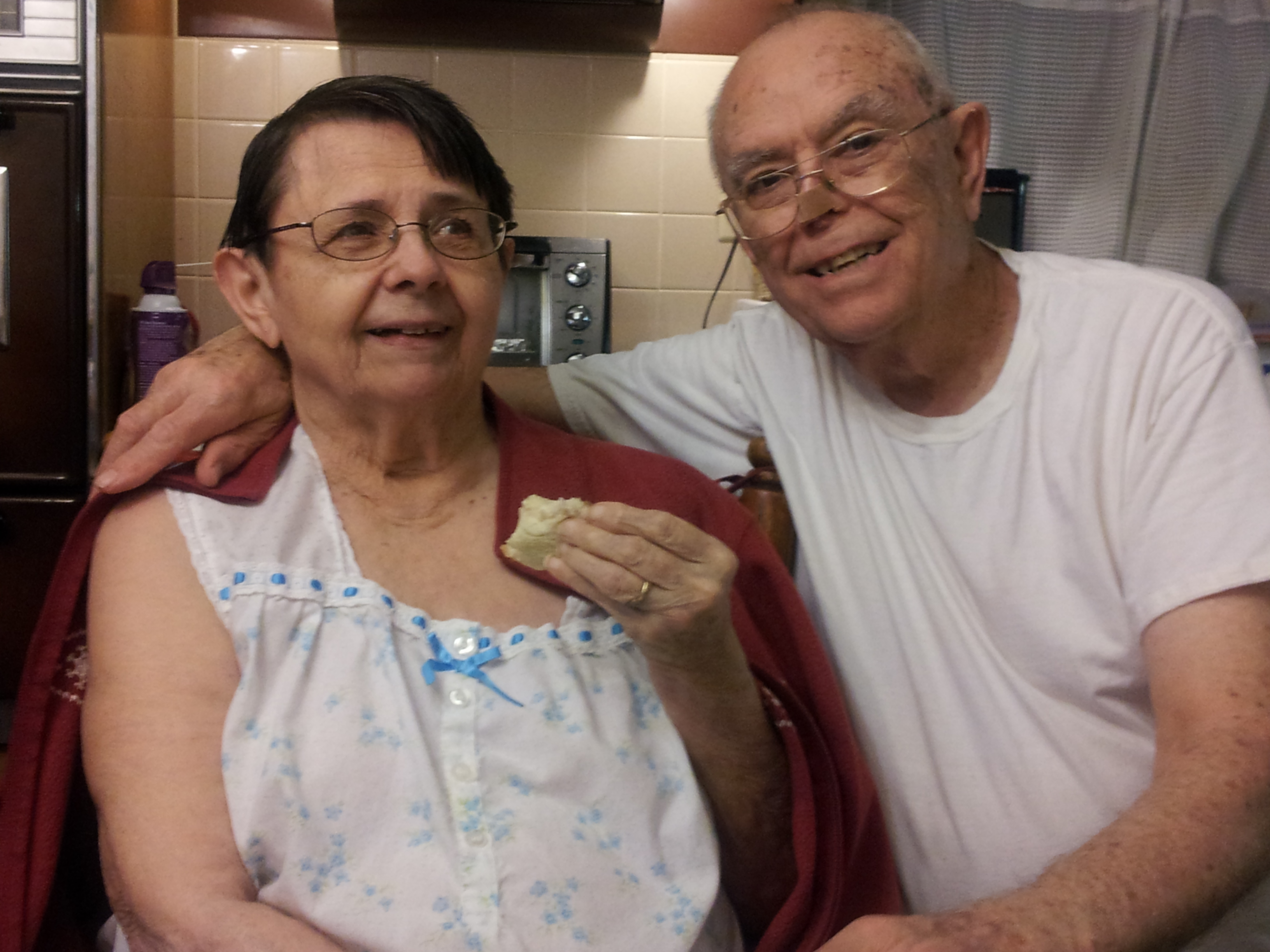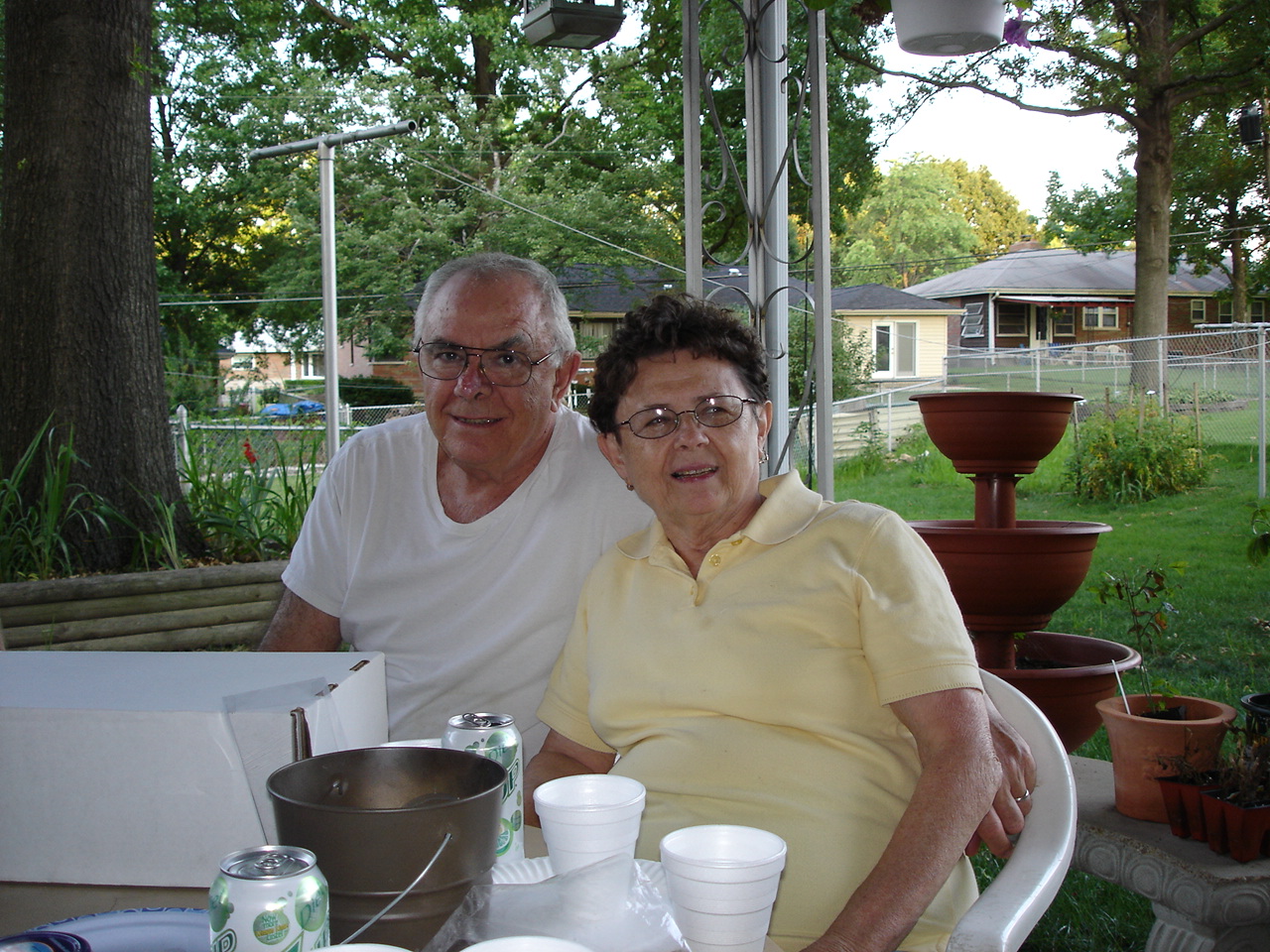 LEFT, DOLLY, WBØSDZ, AND PAUL, KØYCV IN NOVEMBER, 2014. RIGHT, IN A PICTURE TAKEN JULY 23, 2007.
------------------------------
CLICK HERE TO LISTEN TO THE ARRL HAM RADIO PSA FROM 2005.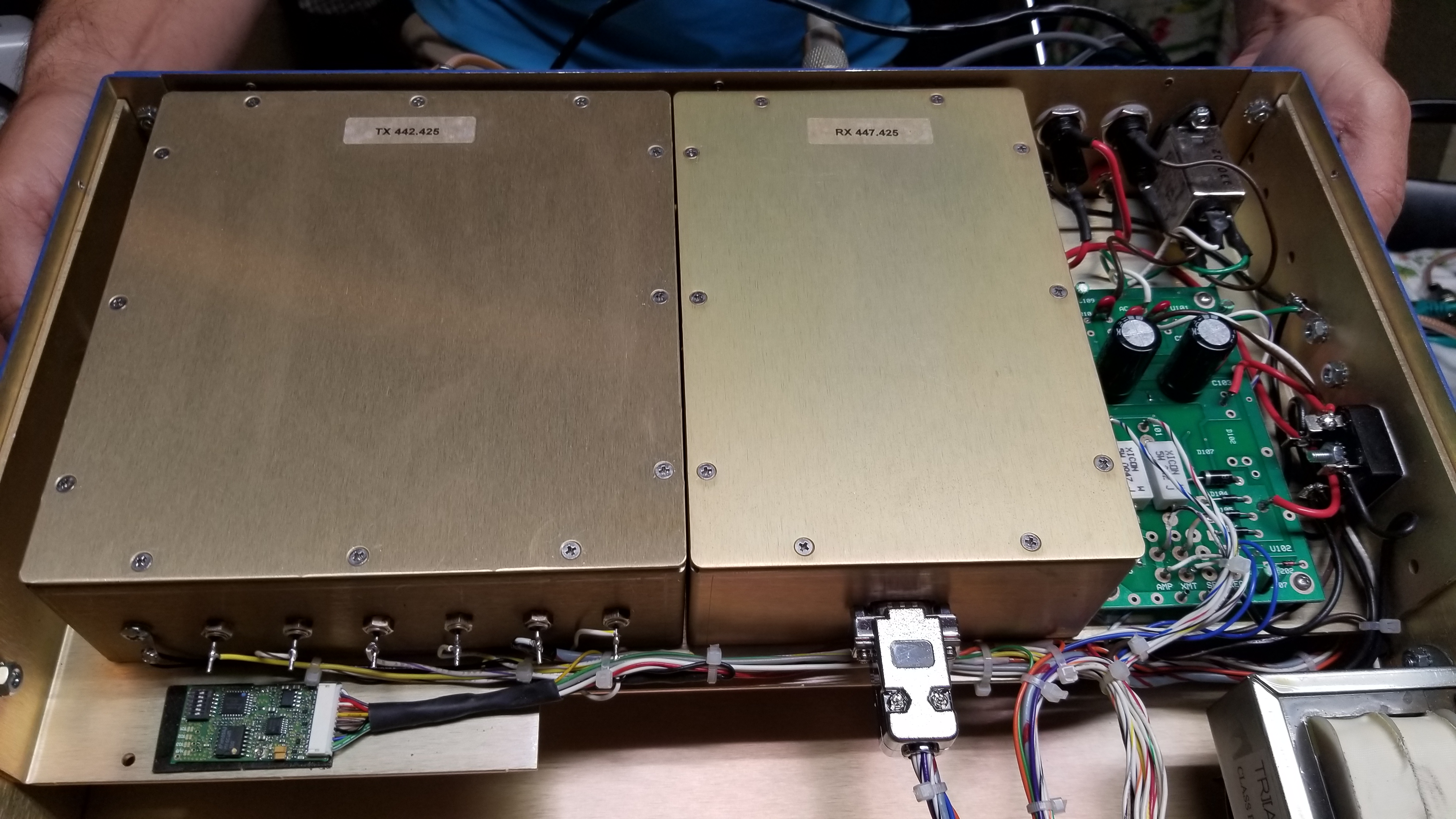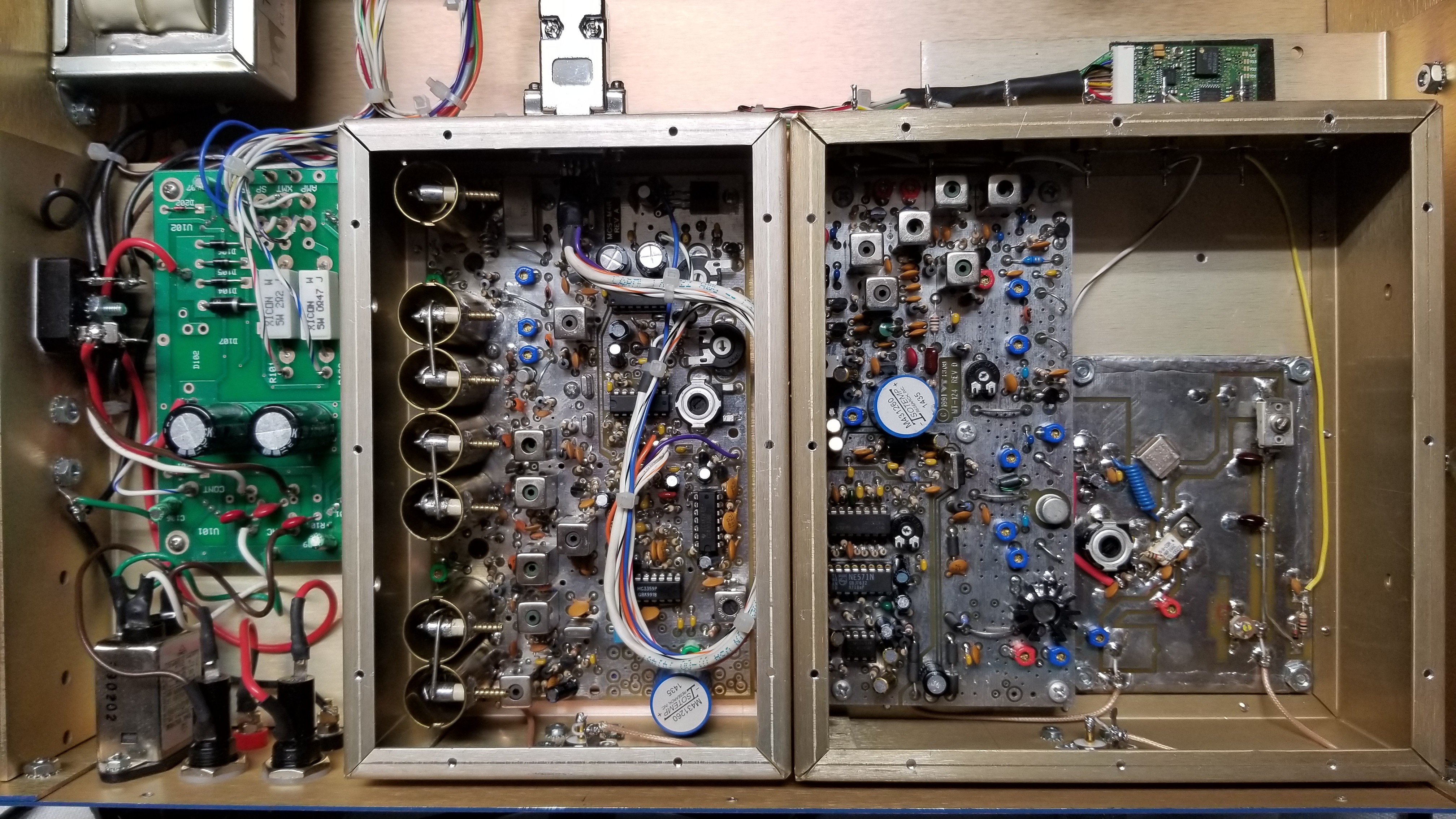 145.210 and 444.150 ACS 6000 REPEATER INSIDE CHASSIS VIEW. RIGHT PHOTO: POWER SUPPLY, RECEIVER, TRANSMITTER. PL DECK (UPPER RIGHT).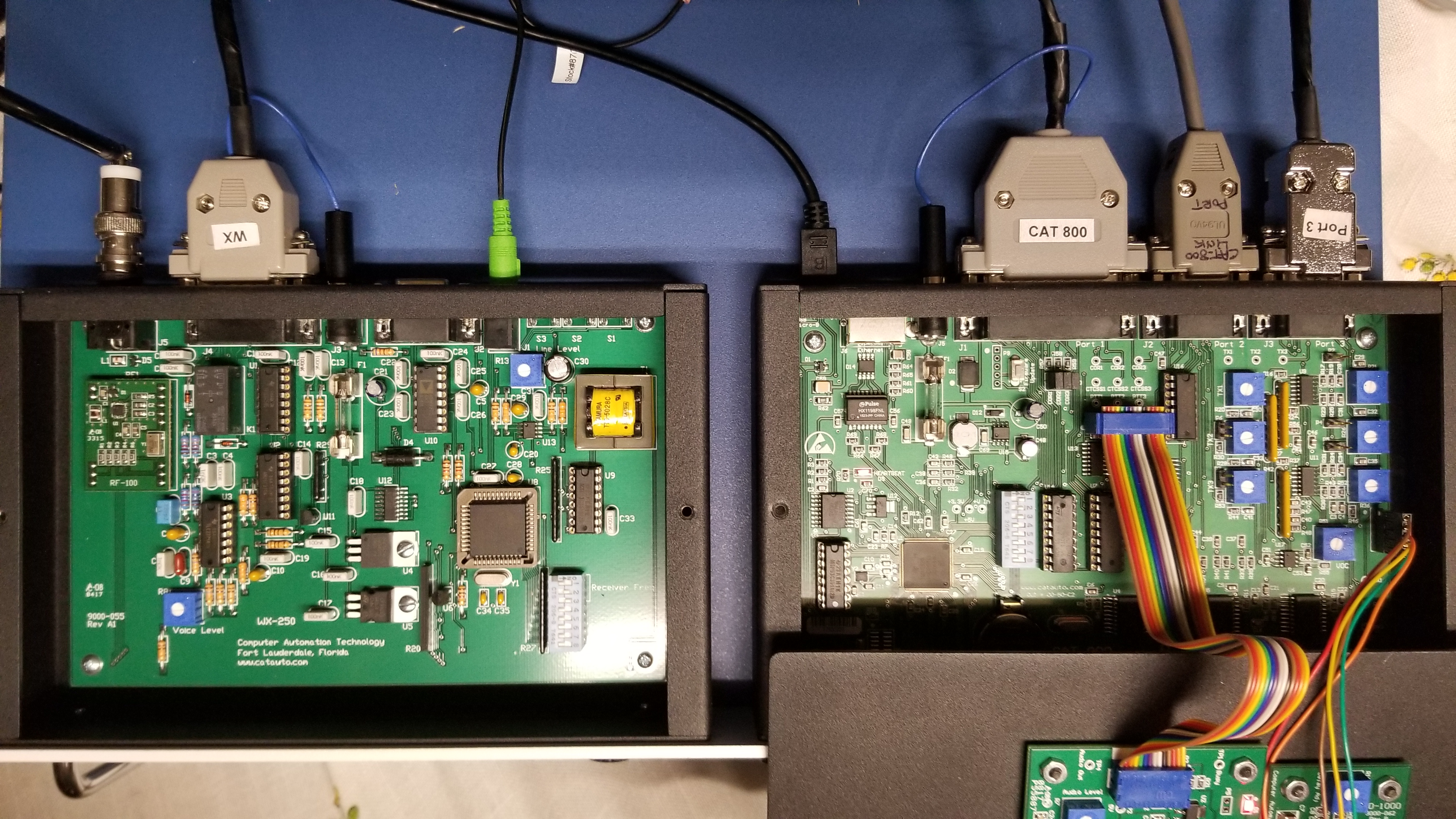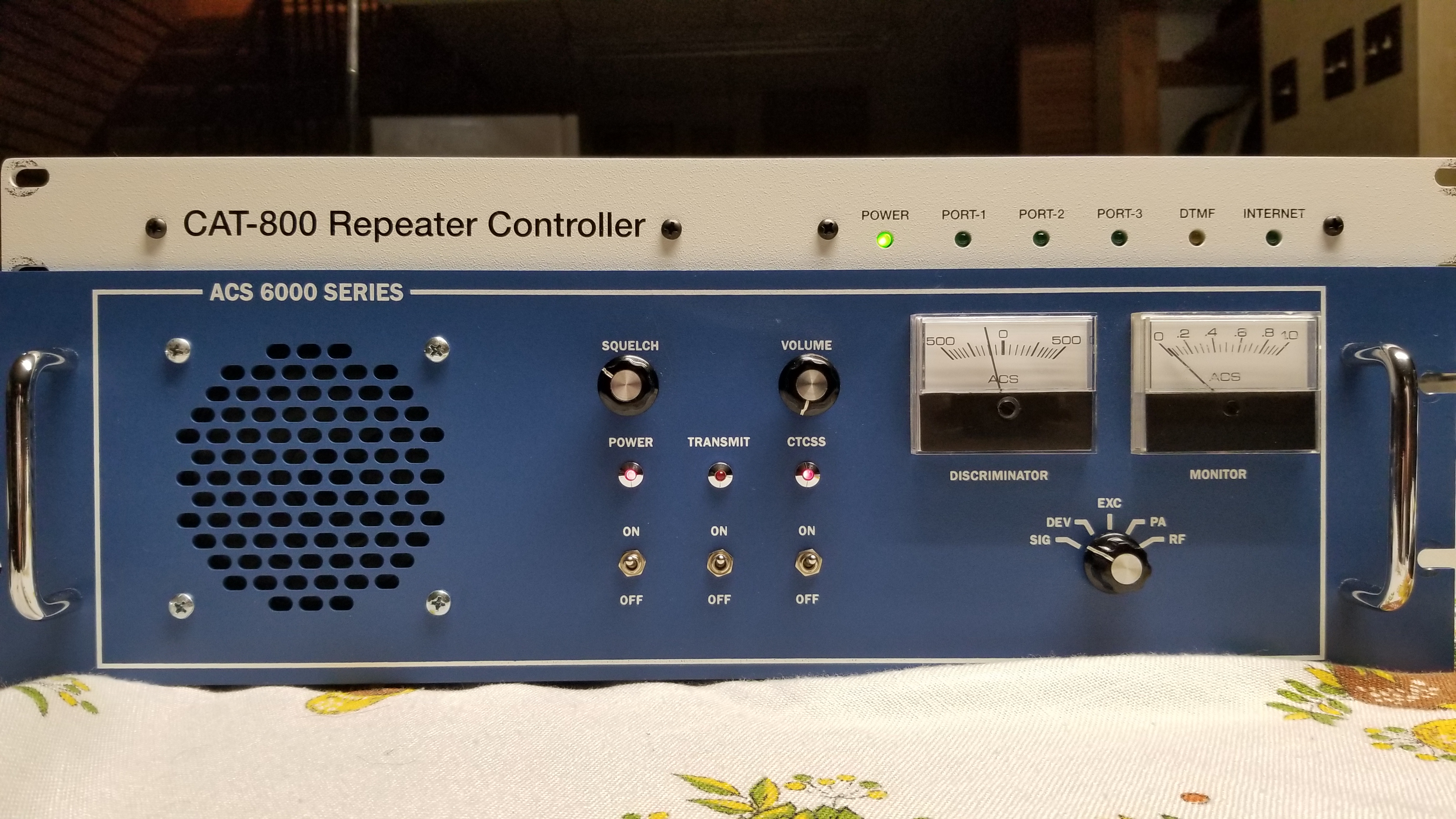 LEFT: THE NEW WEATHER RECEIVER AND CAT 800 WITH THE WAV PLAYER FOR 145.210, 444.150, AND 53.410 MHZ. RIGHT: 444.150 IS CAT 800 ONLY.
THE ACS SYSTEM ALONG WITH CAT AUTOMATION IS BY FAR THE BEST THERE IS ANYWHERE. THE BEST PERFORMANCE AND RELIABILITY. END OF STORY!
ANYONE WHO SAYS OTHERWISE SIMPLY DOESN'T KNOW REPEATER SYSTEMS LIKE WE DO. OUR TRACK RECORD FOR 38 YEARS PROVES IT!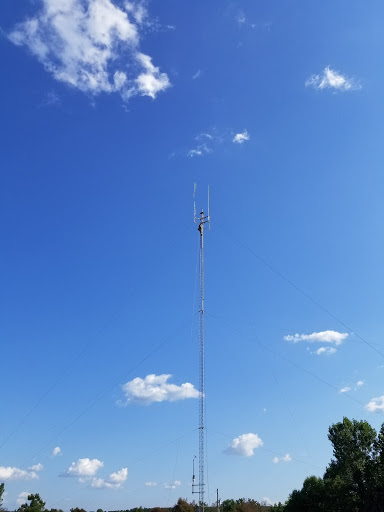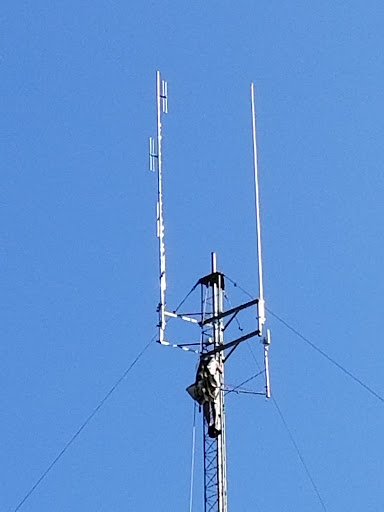 TOWER CLIMBER AT WORK ON THE 150 FOOT TOWER SITE IN WASHINGTON COUNTY, MO.
THE NEW 53.410 REPEATER ANTENNA WILL GO ON THIS TOWER IN EARLY 2018.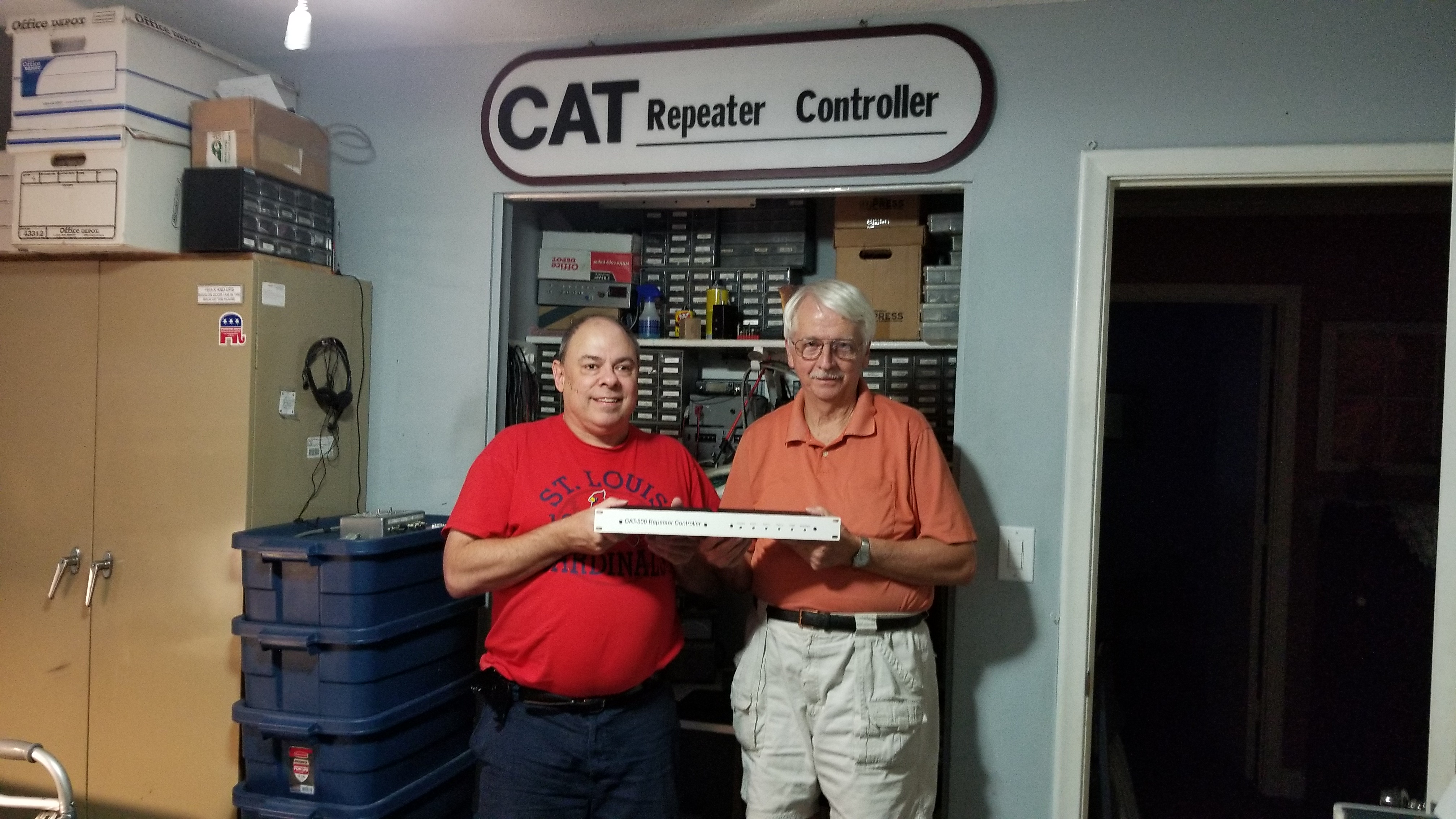 WBØQXW ACCEPTS THE NEW CAT 800 CONTROLLER AND WEATHER RECEIVER FOR 145.210 FROM RON, WB4UFA, IN FORT LAUDERDALE, FL. JULY 10, 2017.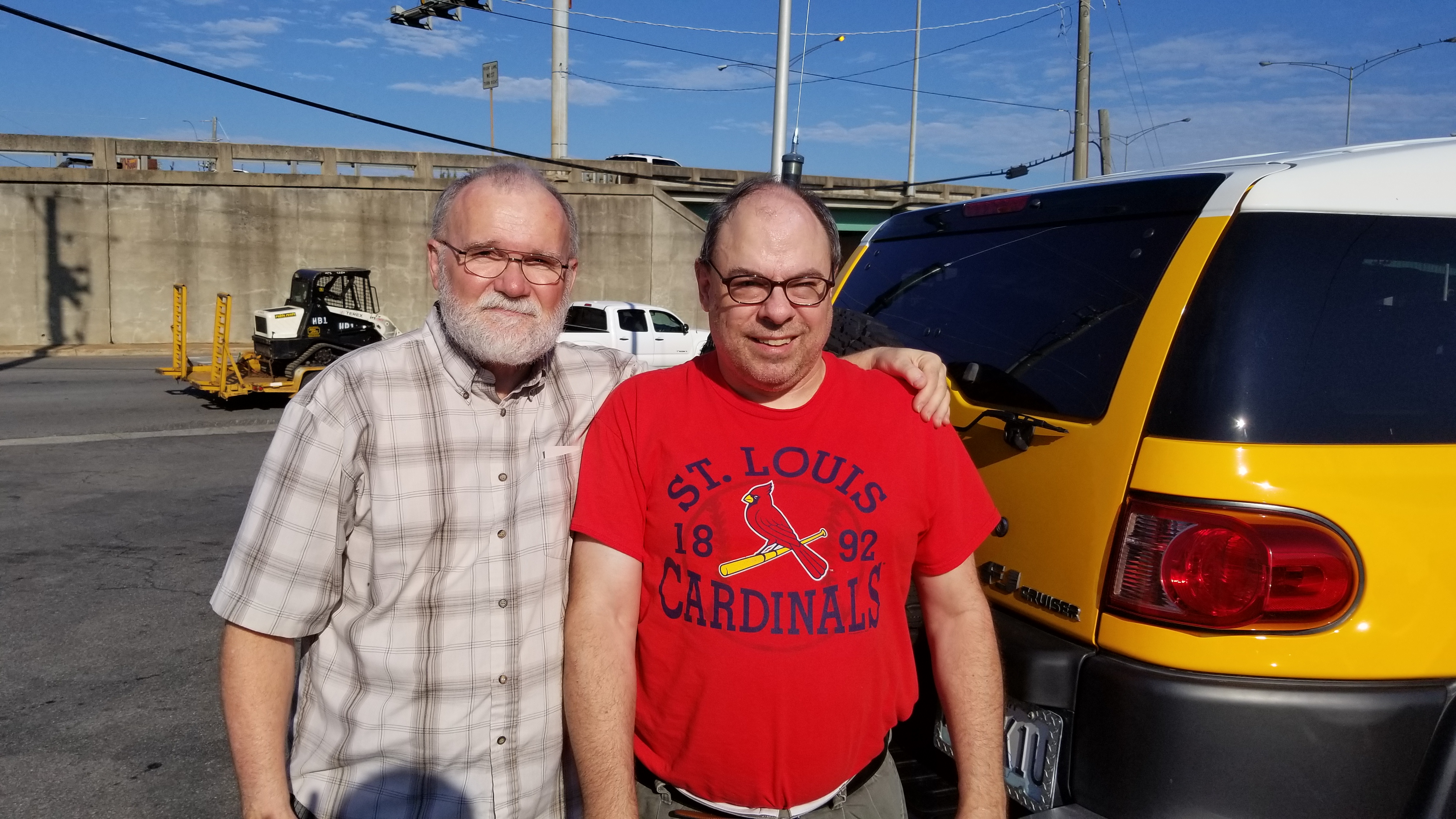 HARLIE, KB4CRG, WITH CAT AUTOMATION, AND BOB, WBØQXW, AT THE HUNTSVILLE HAMFEST AUGUST 19, 2017.
THE 145.210 REPEATER WAS TAKEN TO HUNTSVILLE FOR CONVERSION TO THE NEW CAT 800 SYSTEM.
REPEATER STATUS REPORT FEBRUARY 15, 2018
REMINDER: BOTH THE 145.210 AND 444.150 REPEATERS ARE TURNED OFF BETWEEN 1:00 AM AND 6:00 AM EACH DAY.
35 AMP HOUR EMERGENCY POWER BACKUP BATTERIES AND POWER SUPPLY / CHARGER INSTALLED.
145.210 REPEATER EMERGENCY RF POWER OUTPUT IS 10 WATTS.
THE MAIN REPEATER SITE HAS INTERNET CONNECTIVITY FOR REPEATER CONTROL AND GOOGLE VOICE SERVICE.
CLICK THESE LINKS TO PLAY OUR NEW SYSTEM ID'S AND ANNOUNCEMENTS : ONE TWO THREE FOUR
PROVIDING THE BEST REPEATERS, RELIABILITY, AND COVERAGE IN THE ST. LOUIS METRO AREA SINCE 1980.
****
145.210: "THE BLOWTORCH" ONLINE. 140 WATTS TO ANTENNA. (MEASURED BY BIRD MODEL 4304A.) 6 DB GAIN. 560 WATTS ERP AT 765 FEET ASL.
CONTROLLER UPGRADE INCLUDES THE CAT 800, AND WEATHER RECEIVER FOR ST. LOUIS AREA ALERTS.
PLEASE USE CTCSS TONE 123.0 FOR INBOUND. OUTBOUND IF NEEDED.
CTCSS TONE 123.0 ON TRANSMIT CARRIER IS RECEIVE AUDIO ONLY.
WILL BE LINKED FULL TIME TO THE 6 METER REPEATER IN WASHINGTON COUNTY, MO. VIA ECHOLINK. (SEE BELOW)
ECHOLINK IS OPERATIONAL AND CAN BE ACCESSED ON NODE NUMBER 466277.
WORLD FRIENDSHIP NET EVERY MONDAY NIGHT 7:00 PM. FOLLOWED BY NEWSLINE.
View the 145.210 listing on Repeaterbook.com.
PRESS PLAY TO HEAR THE FEED.
****
444.150: "MINI BLOWTORCH" ONLINE. 100 WATTS TO ANTENNA. (MEASURED BY BIRD MODEL 4304A.) 433 WATTS ERP AT 765 FEET ASL.
NEW PCTEL 7 dbi OMNI UHF ANTENNA INSTALLED FOR BETTER COVERAGE.
NEW BIRD TX-RX DUPLEXERS INSTALLED TO IMPROVE PERFORMANCE.
THE REPEATER IS NOW CONVERTED TO THE CAT 800 AND IS OPERATIONAL.
THE UHF REPEATER IS NOW ON CTCSS FULL TIME. USE TONE 146.2 INBOUND. OUTBOUND IF NEEDED.
CTCSS TONE 146.2 ON TRANSMIT CARRIER IS RECEIVE AUDIO ONLY.
View the 444.150 listing on Repeaterbook.com.
****
462.725: THE GMRS COMMERCIAL REPEATER IS ONLINE AND OPERATING NORMALLY.
ACCESS IS RESTRICTED. A GMRS LICENSE AND USE PERMISSION IS REQUIRED.
NOTE: OUR GMRS REPEATER CHANNEL IS SHARED WITH A MACHINE IN COLLINSVILLE, IL.
****
53.410: PRELIMINARY WORK HAS BEGUN ON THE REPEATER SYSTEM INCLUDING ORDERING OF EQUIPMENT.
ON THE AIR DATE SCHEDULED FOR EARLY 2018. STAY TUNED FOR FURTHER UPDATES.
FM SIMPLEX TRANSMISSIONS (QSO'S) HAVE BEGUN FOR RADIO CHECKS BETWEEN STATIONS.
THE REPEATER WILL HAVE THE CAT 800 CONTROLLER AND WEATHER RECEIVER.
THE REPEATER WILL BE LINKED TO 145.210 FULL TIME ON ECHOLINK VIA KØGDI-R.
****
A 400 FOOT TOWER IS BEING PLANNED AT THE WASHINGTON COUNTY REPEATER SITE. NO DATE AS OF YET.
****
KØGDI-2 144.390 WIDE AREA COVERAGE DIGI / I-GATE NOW ONLINE.
OVER 190 MILE COVERAGE. THE LONGEST TRANSMIT REPORT SO FAR IS 633 DIRECT MILES. (WALES, MINNESOTA)
THE FARTHEST RECEPTION REPORT IS 420 MILES. (MARSHALL, MICHIGAN)
OUTPUT 100 WATTS TO AN ANDREW 6 DB ANTENNA AT 1020 FEET ASL. ON THE 150 FOOT TOWER IN BLACKWELL, MO.
****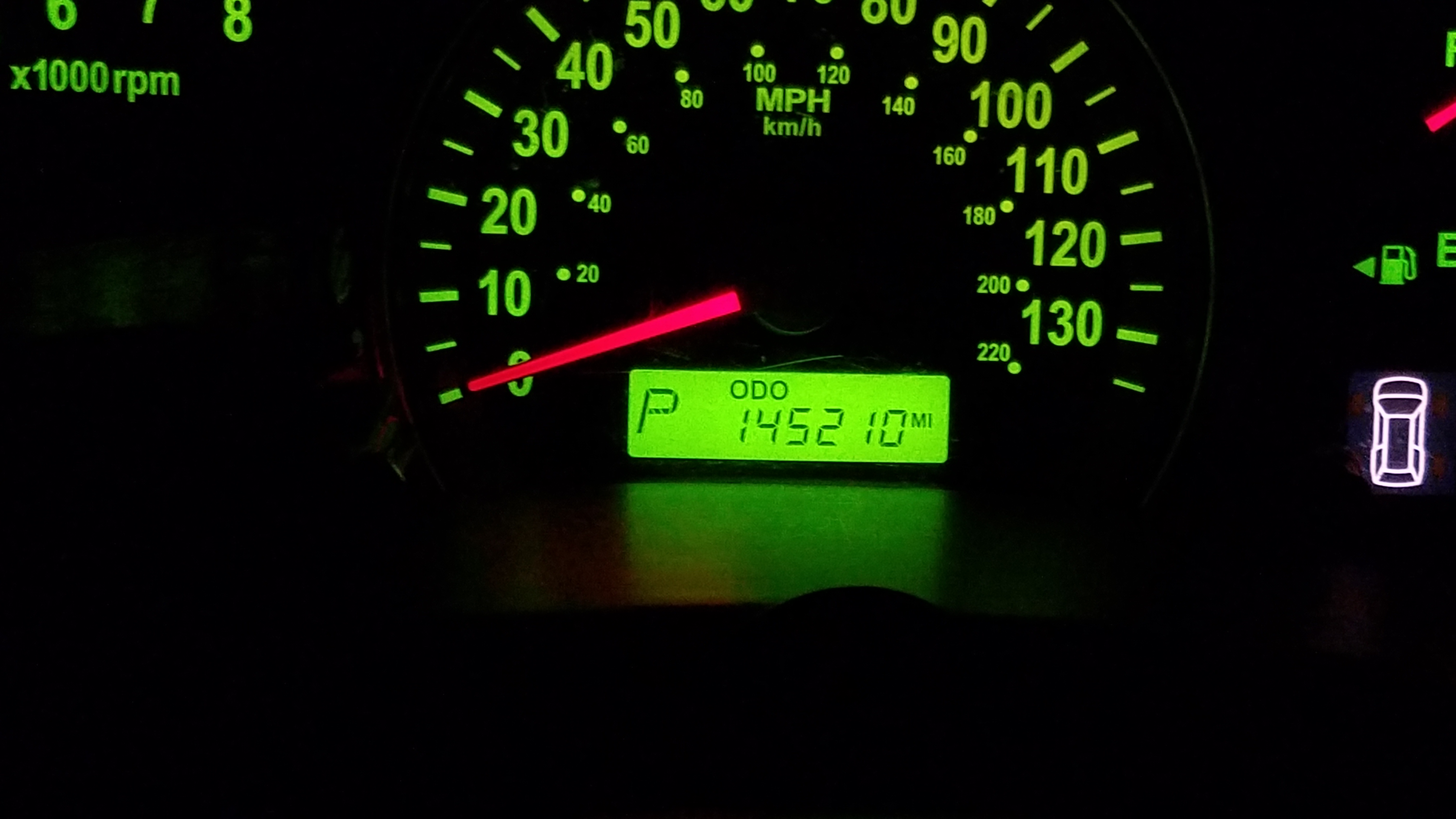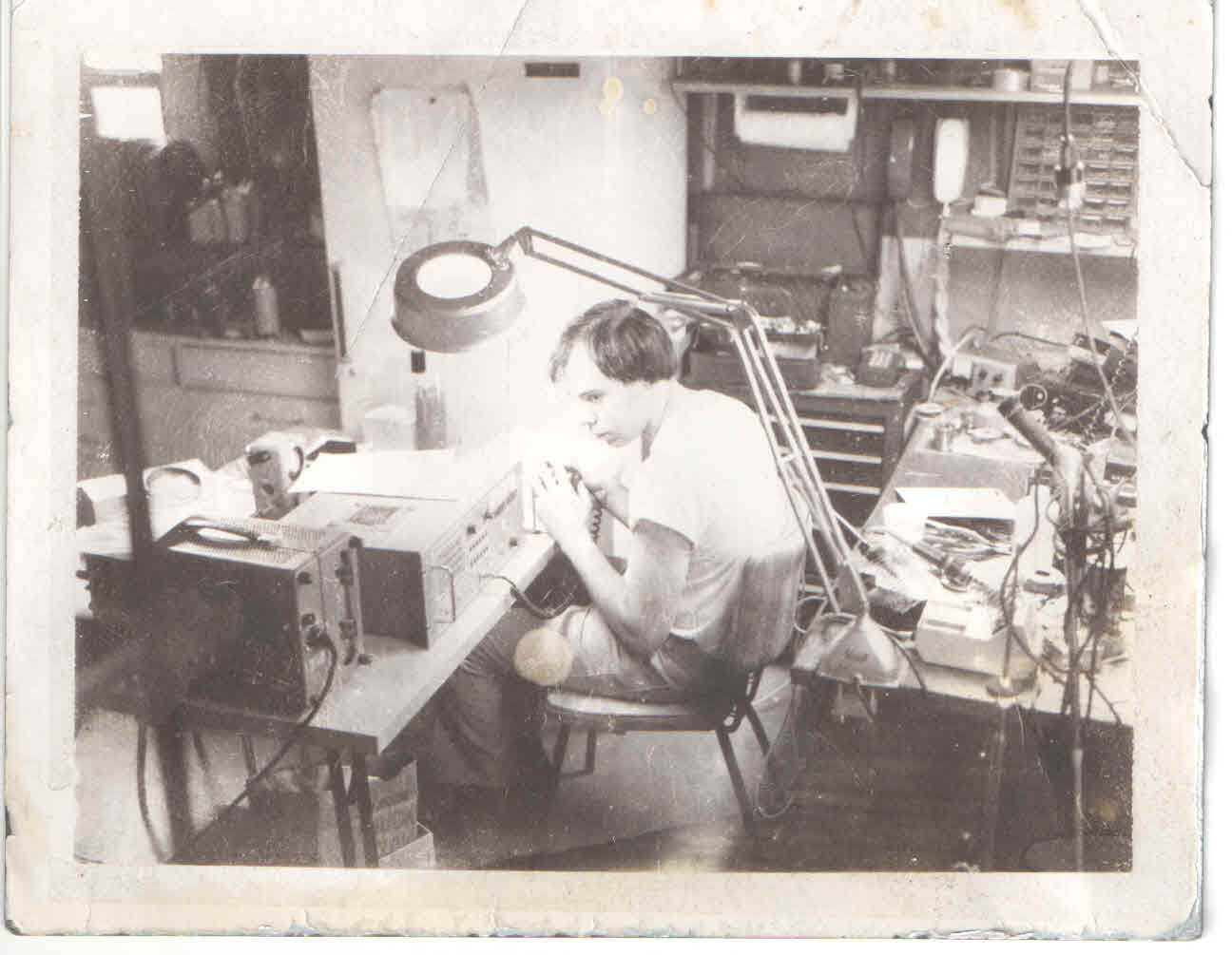 THIS CAR ODOMETER REALLY KNOWS WHAT FREQUENCY TO PARK ON. WBØQXW PROGRAMS THE ORIGINAL 145.210 MARK 4 IN 1984.