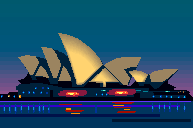 TRAVELINGOZ .COM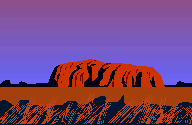 2010 Trip Pictures
All pictures on my site remain the property of TravelingOz.com and are for personal viewing use only. If you would like to contact me regarding any other use, please email me here. You are more than welcome to use any of the thumbnails as desktop pictures. All I ask is you let me know via email. It's nice to know who is interested.
To use a picture as a desktop picture in Windows, view the photo by clicking the thumbnail, right click on it, and select "set as background".
All photos copyright © 2010 Robert C. Garavaglia, TravelingOz.Com All rights reserved.
Click on the thumbnail to view the larger version. After viewing, use your back button to return to this page.
Hotel window. Sydney Opera House Harbor Bridge Circular Quay Bondi Beach
More Bondi Beach Music at Circular Quay Sydney Sky Line
More Sydney Sky Line Shots, Harbor Bridge, Opera House.
More Sky Line Shots as it gets dark. Sorry for some pictures being burry at dark.
Two of the famous Surfer's Paradise Meter Maid girls. The Marriott Surfer's Paradise Resort and Spa.
More Marriott Resort and Spa. (That funny looking bird is called an Ibis.)
More Marriott Resort and Spa and views out of our 23rd floor balcony. Sorry for some pictures being burry at dark.
Above are pictures of the Australia Zoo including the croc show.
More pictures of Australia Zoo and Surfer's Paradise.
Qantas Boeing 747-400's at Sydney Airport. Alice Springs and Anzac Hill.
More of Anzac Hill and Alice Springs.
Outback and Ayers Rock (Uluru).
Page updated Monday, November 22, 2010 01:59:08 AM