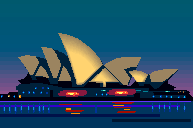 TRAVELINGOZ .COM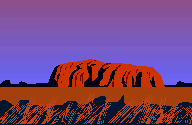 2004 Trip Pictures
All pictures on my site remain the property of TravelingOz.com and are for personal viewing use only. If you would like to contact me regarding any other use, please email me here. You are more than welcome to use any of the thumbnails as desktop pictures. All I ask is you let me know via email. It's nice to know who is interested.
To use a picture as a desktop picture in Windows, view the photo by clicking the thumbnail, right click on it, and select "set as background".
Bob
All photos copyright © 2004 Robert C. Garavaglia, TravelingOz.Com All rights reserved.
The following pictures are of some of the people I met along the way. They all helped make the trip more enjoyable. Following these pictures are thumbnails of some of my best pictures. Click on the thumbnails to enlarge the photos.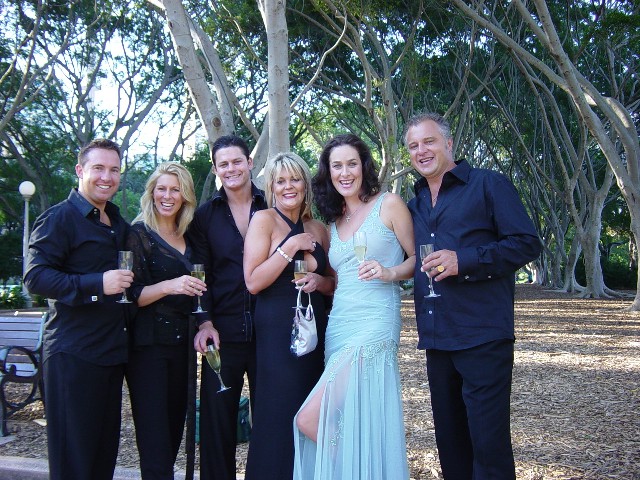 A group having wedding photos taken in Hyde Park.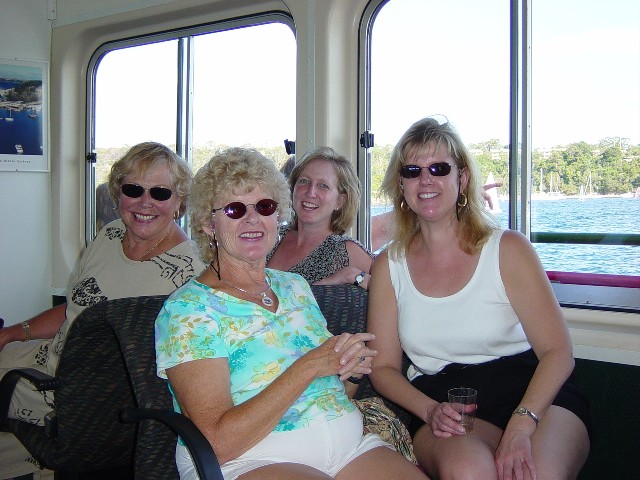 A group from San Diego and Seattle during a harbor cruise.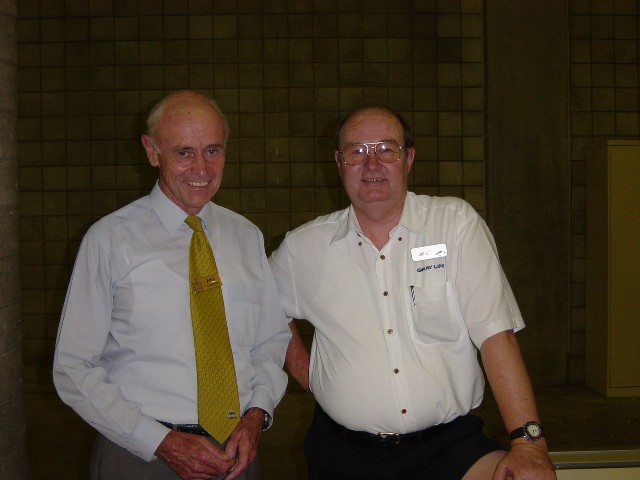 John the tour guide and John the bus driver in Canberra, ACT.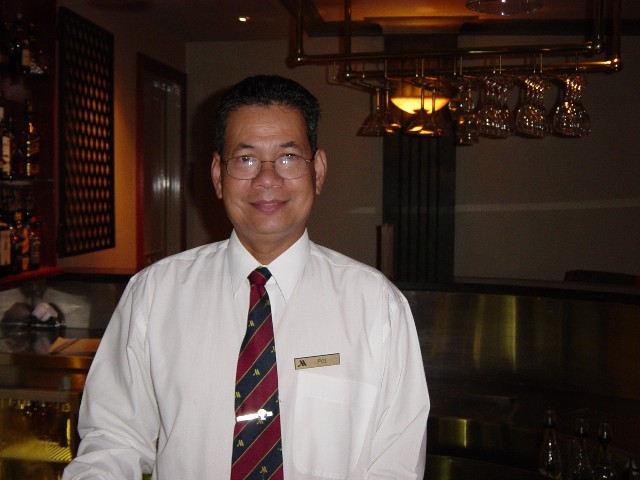 Pol, the world's greatest bartender at the Sydney Marriott.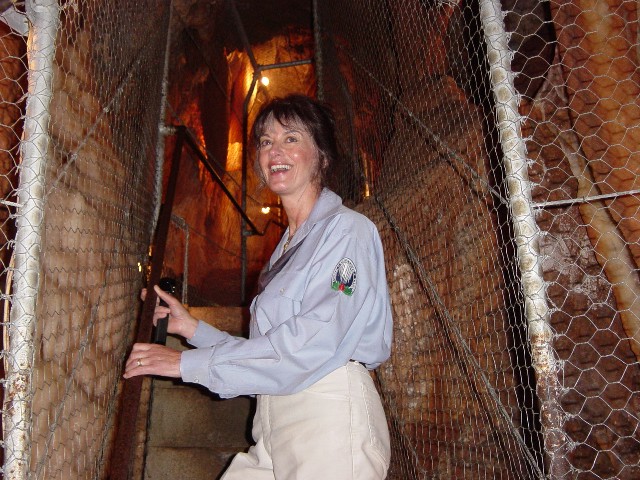 Jenolan Cave Tour Guide.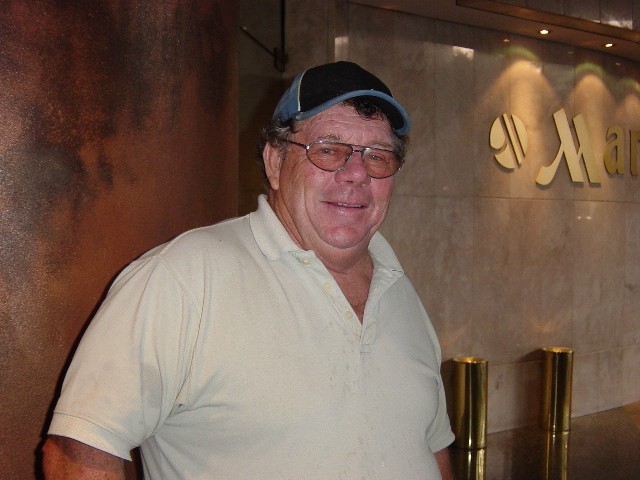 My pub crawling friend Stan.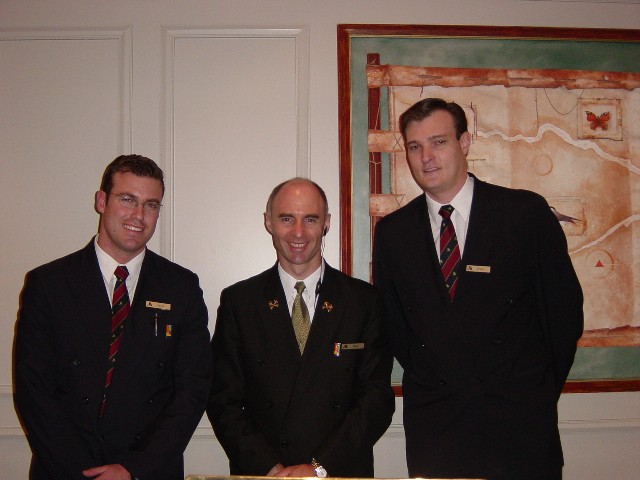 The best concierge staffers in town at the Sydney Marriott. From Left to Right, David, Nick, and Grant.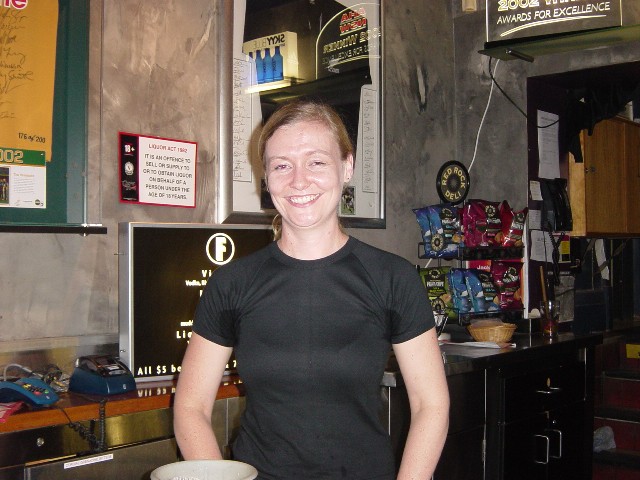 Danniele at Forrester's Pub in Sydney.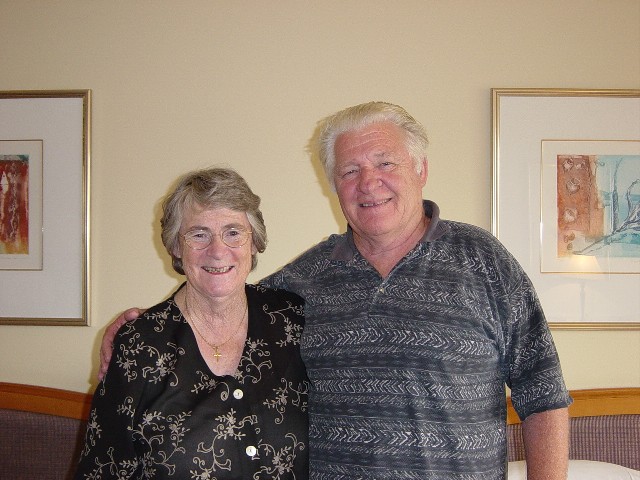 My good friends Marjorie and Alf in Sydney.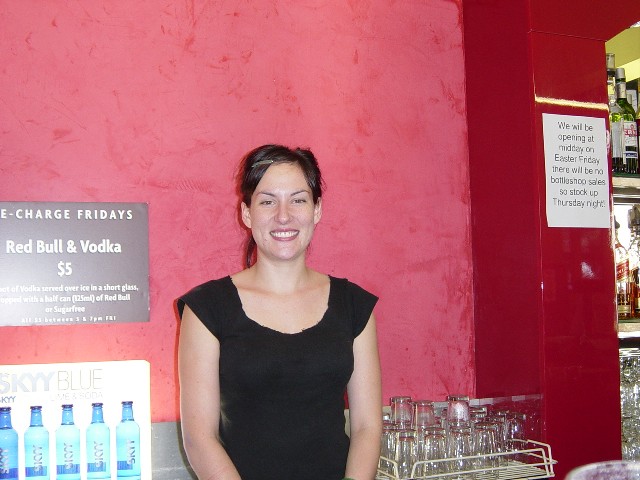 Alison at the Lord St. Roberts Pub in Sydney.
Hyde Park in Sydney Sunrise in Sydney Sydney skyline. Harbor entrance.
Sydney Opera House Sydney Harbor views with skyline.
More harbor views of Sydney skyline with Opera House. Parliament House
US Embassy in Canberra and City. Blue Mountains Sydney skyline and Circular Quay.
Harbor Bridge Macquarie's Point Thunderstorms over the city. Bondi Beach
Luna Park Milson's Point Circular Quay Shops Skyline from zoo. Taronga Zoo
Page updated December 28, 2019 05:01:04 PM